TAKE A LOOK AT WHAT OUR CUSTOMERS ARE SAYING ABOUT US!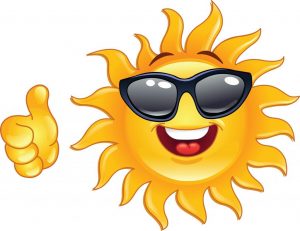 "We have been doing business with Mid-America Sales since 2009. We have come to trust and depend on Mid-America for all of our sunblock needs. Our orders are always quickly processed, shipped, and delivered. The product always arrives in great condition, just as ordered. We have never been shorted or sent any product in error. Even last minute emergency orders are processed as quickly as possible. 
Finding a supplier you can trust is not easy, but choosing this company was the best decision. This is a company that can be trusted to take care of its customers."
Sonia – Manager, Wheelhouse Gift Shop
San Diego, CA
"I have been fortunate to work with Mid-America for over a decade.  We have experienced and appreciate greatly, the product, service and accountability in our relationship with Mid- America.  Our representative has been a consistent source for new products, recommendations, product inventory/stock and merchandising in our beach business for all these years.  THANK YOU Mid-America."
Kim, Balboa Pharmacy
Newport Beach, CA
"I own and operate the Resort Shop at Laguna Cliffs Marriott in Dana Point. Erika first introduced her Ocean Potion line to me in 2010 and I was impressed with the pricing and packaging so I decided to give it a try. It quickly became a very good seller at our shop and I was very grateful for the service that Erika provided in delivering the merchandise to me promptly. She was always responsive with her communication and prompt in making sure we never run out of products to sell. I would highly recommend their line of products to any gift shop."
Khim – Owner/Operator, Simple Gifts
Dana Point, CA
 "I have been working with my sales rep, Erika, for more than 5 years and couldn't be happier with the level of service.  She understands the fast-paced nature of our seasonal business and is always super quick with her responses.  The products are fantastic, the prices are fair, and ordering is a breeze.  A+++"
Katie – Park Manager, Fun-Plex
Omaha, NE
"We've partnered with Erika at Mid-America Sales for almost a decade and have received nothing short of superior service.  Our product demand changes quickly and Erika is always quick to respond and our orders ship immediately, often the same day. Our products from Mid-America are always of good quality and Mid-America goes above and beyond by providing ticketing service prior to delivery, saving us time and money. Mid-America Sales is an essential part of our operation."
Jordan – Director of Retail Ops, Roaring Springs Waterpark/Wahooz Family Fun Park
Meridian, ID
"Erika and Mid-America Sales have been phenomenal in our 15+ years of business.  Orders are filled promptly and are always complete.  They are extremely responsive to our needs.  It's a great relationship."
Becky – VP, Lost Island Waterpark
Waterloo, IA
"Working with Erika at Mid-America Sales for nearly a decade, has been a truly successful experience.  She is extremely helpful and friendly.  Erika is knowledgeable of the products and makes recommendations that work best for our waterpark.  She is always accommodating no matter if the order is large or small.   I look forward to working with Erika and Mid-America Sales in the future seasons to come."
Richard – Manager II, Bahama Beach Waterpark
Dallas, TX
"I have chosen to align Pirates Cove Waterpark with Mid-America Sales, Inc. for our supplier of sunscreen products, sunglasses and water tight bags.  I became a customer with Erika Larson while attending a World Waterpark Association Symposium and Trade Show over 10 years ago.  Erika took interest in not only our waterpark but the entire operation and was able to streamline which products would work best in our pro-shop.  I continue to seek her out at trade shows and am welcomed with her big smile each time.  Thanks for Mid-America Sales, Inc. and Erika, our guests can rest assured the products they purchase are of high quality.  I look forward to being a customer for many years to come.
Brad – Recreation Manager-Aquatics, Pirate's Cove Waterpark
Littleton, CO
"We have done business with Mid-America for over 10 years. Their products are high quality and look great on our shelves.  Their attention to details, great pricing and outstanding customer service are exceptional."
Lisa – General Manager, Splashtown San Antonio
San Antonio, TX
"Erika and Mid-America Sales have been our sunscreen supplier for over 10 years.  They are very reliable and quick with sending out our orders.  Their products are high quality and pricing is good.  We can always count on Erika to keep us updated on new products and send order reminders before the season, which is highly appreciated during the busy times here at the resort."
Pedro, Palm Desert, CA
Go ahead and give us a try!  Let us "WOW" you, too!